Practice News - ENT Surgical Consultants
Dr Mehta and team celebrate their 50th Inspire implant surgery.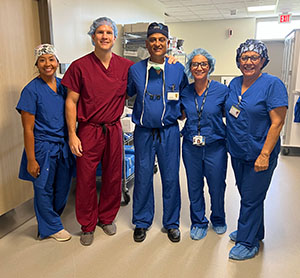 ---
Cochlear Hearing Health Seminar with ENT Surgical Consultants - Joliet, IL
Are you or a loved one struggling with your hearing even when using hearing aids? You are not alone.
Take the next step to address your hearing loss and join us for a free and educational event to learn about hearing loss and implantable solutions.
During this session, we will introduce hearing implants, talk about the differences between hearing aids and hearing implants, hear a recipient share their journey and experience with their implant, have a Q&A session, meet with a Physician to learn about implantable solutions and more.
---
Dr. Mehta at ENT Surgical Consultants Offers implant Treatment for Sleep Apnea
Inspire Therapy is a small implantable device that delivers a mild electrical stimulation to the tongue to keep the airways open during sleep. This new treatment option is now offered by Dr. Mehta at ENT Surgical Consultants.
Read Full Article and Learn More
After 40 years of hearing loss, Morris man receives cochlear implant - Dr. Bartindale's Patient
At 84 years old, Gerald Bernetzke decided it was time to do something significant about his hearing.
Battling gradual hearing loss for half of his life, Jerry had used device after device with hopes of finding a better solution for hearing the world around him.
"It took me a lot of years," says Jerry, a resident of Morris. "My wife, Judy, had to put up with my hearing loss for the last 40 years. It gets to a point that something has to be done."
The hearing aids Jerry relied on over the years were getting more expensive and weren't proving effective, especially when it came to the hearing in his right ear. Plus, while hearing aids could amplify the sound, they couldn't help him comprehend the sounds he was hearing.
With renewed determination, Jerry met with Dr. Matthew Bartindale, a fellowship trained, board-certified otolaryngologist with ENT Surgical Consultants who is on the medical staff at Morris Hospital & Healthcare Centers. After an evaluation, Dr. Bartindale determined that Jerry's hearing loss was severe enough to make him a good candidate for a cochlear implant, a small device that is surgically implanted into the inner ear.
---
The Following Physicians have been chosen Chicago Magazine Castle Connolly Top Doctors 2022. 
Dr. Sung Chung, Dr. Scott DiVenere, Dr. Michael Gartlan, and Dr. Ankit Patel.

---
New Physician Brings Advanced Ear Surgeries to Morris Hospital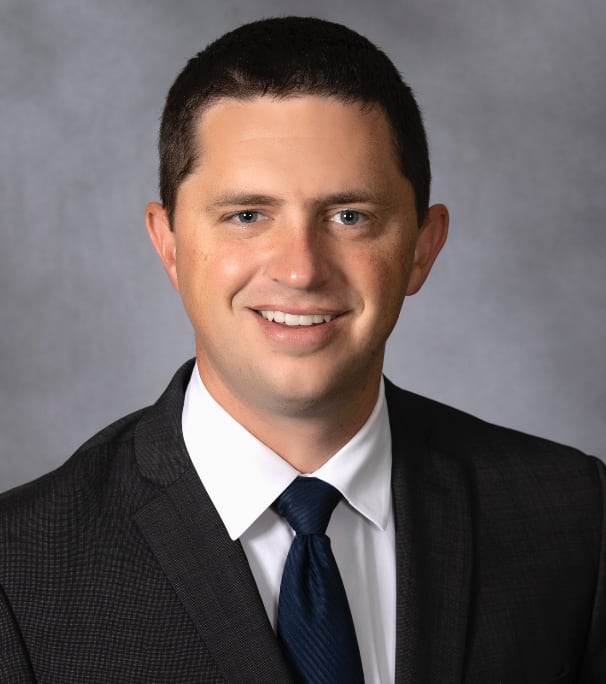 Advanced ear surgeries that are typically performed in university medical center settings are now being done at Morris Hospital.
Fellowship trained otolaryngologist Matthew Bartindale, M.D., performs the majority of ear surgeries completely through the ear canal, avoiding an external incision. He joined the Morris Hospital Medical Staff last September.
"The ear is amazingly complex and contains some of the smallest structures in the human body," explains Dr. Bartindale. "I do the grand majority of my operations through a 7mm (1/4 inch) speculum, without making any external incisions."
There are a few reasons Dr. Bartindale is able to perform complex ear surgeries this way. One is because of his advanced training. A graduate of Loyola University Stritch School of Medicine, he completed an otolaryngology residency at Loyola and then went on for additional fellowship training in advanced otology and lateral skull base surgery at Puget Sound ENT in Seattle, Washington.
The other reason is the availability of specialized tools, including an ear endoscope and a specialized otology microscope. The endoscope is essentially a narrow rod with a lens at the tip that allows Dr. Bartindale to see around corners in the ear, while the microscope provides a 3 dimensional, magnified view inside the ear.
One type of ear surgery Dr. Bartindale performs at Morris Hospital using these instruments is removal of a cholesteatoma, or skin cyst inside the ear. Cholesteatomas sometimes result when patients have chronic ear infections or poor eustachian tube function. The surgery to remove cholesteatomas is called tympanomastoidectomy.
"While tympanomastoidectomies for cholesteatomas have been performed for years, being able to resect many of them without having to remove the back of the ear canal or make an external incision is really what's most significant for patients at Morris Hospital," explains Dr. Bartindale, "The advantage is that it makes recovery from surgery much easier, with most patients only needing acetaminophen for pain control following surgery."
"By using these new techniques and Morris Hospital's advanced equipment, I'm able to visualize the ear in ways that were not previously possible. This avoids the need to remove structures in order to reach less accessible parts of the ear. I can also apply these minimally invasive techniques to repair holes in the ear drum or fractured hearing bones, restore hearing, and help alleviate symptoms of eustachian tube dysfunction."
Dr. Bartindale will also be the first otolaryngologist to perform cochlear implant surgery at Morris Hospital. A cochlear implant is a small device that is surgically implanted in the inner ear to help improve hearing for patients whose hearing loss is severe enough that traditional hearing aids no longer help. It is a one-hour outpatient surgery requiring a one inch incision behind the ear.
"With a cochlear implant, we can actually restore hearing for someone who is deaf," says Dr. Bartindale.
Dr. Bartindale also performs surgeries at Morris Hospital that correct Eustachian tube dysfunction, canalplasties to widen the ear canal, and ossiculoplasties to reconstruct damaged hearing bones.
Generally, symptoms of ear problems include chronic ear drainage, ear fullness, pressure, pain, ringing in the ear, and hearing loss. When left untreated, ear problems can lead to more serious problems, including deafness and increased risk of dementia.
"We always try conservative methods of treatment first, but sometimes surgery is needed to correct ear problems," says Dr. Bartindale.
Along with his special interest in ear disease, Dr. Bartindale has clinical expertise in pediatric ENT, thyroid disease, nose and sinus disease, snoring and sleep disorders. An independent physician on the Morris Hospital Medical Staff, Dr. Bartindale is with ENT Surgical Consultants and sees patients at offices in Morris and Joliet. He can be found on the Morris Hospital website by going to morrishospital.org/doctors.
---
If you or a loved one are living with hearing loss and are not receiving benefit from hearing aids, we would like to invite you to this virtual event to learn more about implantable options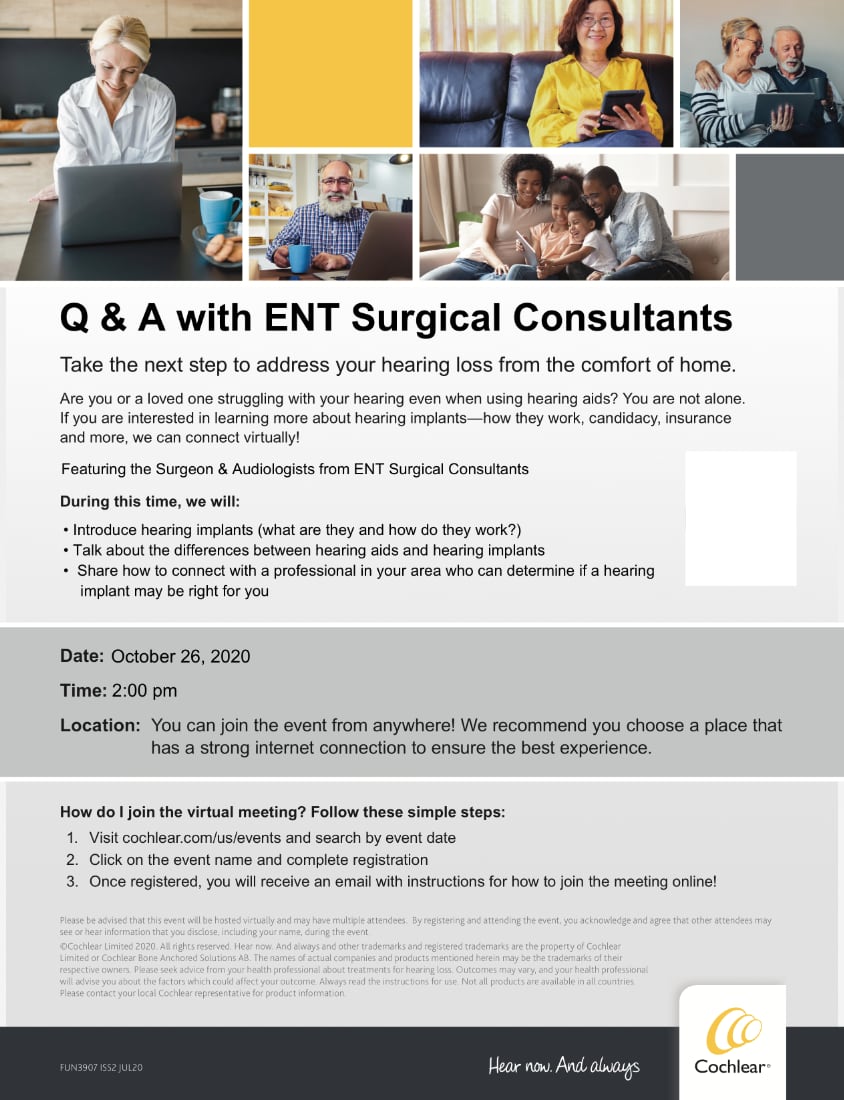 ---
After allergy issue solved, a new normal for Lincoln-Way West's Nicholas Reyes means breath of fresh air is just that: 'I can genuinely breathe.'
After a couple of years thinking his breathing was normal during running events, Lincoln-Way West's Nicholas Reyes reached a breaking point where he wasn't feeling very normal.
---
Welcome Dr. Matthew Bartindale To ENT Surgical Consultants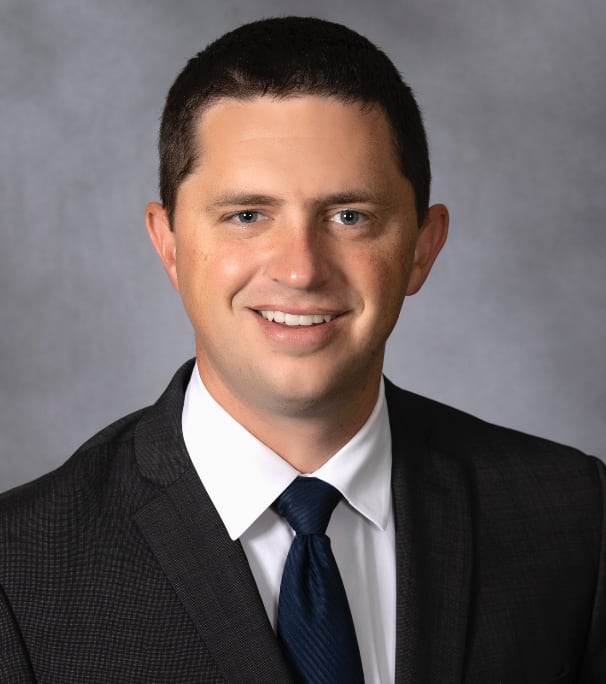 Dr. Matthew Bartindale is an otolaryngologist with a special interest in ear disease, hearing loss, and skull base surgery. He is experienced in minimally invasive ear surgery, where he performs a large proportion of his surgeries completely through the ear canal, avoiding an external incision (and never shaving hair). Dr. Bartindale's additional clinical interests include pediatric ENT, thyroid disease, nose and sinus disease, and snoring and sleep disorders.
Dr. Matthew Bartindale's Full Bio
---
Parathyroid Hyperplasia
Posted May 17th, 2019
In this particular video, the patient had a rare condition called parathyroid hyperplasia (3%) where all 4 parathyroid glands are enlarged. In this case, three and a half parathyroid glands were removed. Half a gland is left to prevent the calcium from falling too low.
A Gamma probe can also be used to confirm if a parathyroid gland is overactive.
---
What's an ENT ?
Posted October 17, 2018
ENTs Treat the Fundamental Functions of Life
Imagine not being able to smell the earth after a spring rain, or not being able to taste and enjoy your favorite holiday meal.
Imagine not being able to sleep through the night next to your loved one because they snore.
These are some of the fundamental functions of life that make living so rich and wonderful. Yet when one or more of these functions no longer work the way they should, living is diminished or even jeopardized.
What's an and ENT Otolaryngologist?
---
ENT Surgical Consultants Earns CT Reaccreditation by the IAC
Press Release Date: August 30, 2018
Approximately one in 10 Americans undergo a Computed Tomography (CT) scan each year in order to detect abnormalities, injuries or diseases. A highly regarded diagnostic imaging tool due to its ability to detect minute differences in tissue as well as its multiplanar reformatted imaging capabilities, CT is used to diagnose conditions of the neck, chest, abdomen, pelvis, extremities, cardiac and vascular system and sinus and temporal bones.
There are many factors that contribute to an accurate diagnosis based on CT imaging. The training and experience of both the operator performing the procedure and the interpreting physician, the type of CT equipment used, adherence to radiation dose guidelines and the quality assessment metrics each facility is required to measure, all contribute to a positive patient outcome.
IAC accreditation is a "seal of approval" that patients can rely on as an indicator of consistent quality care and a dedication to continuous improvement.ENT Surgical Consultants located in Joliet, IL has been granted a three-year term of accreditation by the Intersocietal Accreditation Commission (IAC) in CT in the area(s) of Maxillofacial CT. This latest accreditation awarded to ENT Surgical Consultants demonstrates the facility's ongoing commitment to providing quality patient care in CT.
Accreditation by IAC indicates that ENT Surgical Consultants has undergone an intensive application and review process and is found to be in compliance with the published Standards, thus demonstrating a commitment to quality patient care in CT. Comprised of a detailed selfevaluation followed by a thorough review by a panel of medical experts, the IAC accreditation process enables both the critical operational and technical components of the applicant facility to be assessed, including representative case studies and their corresponding final reports.
About IAC
IAC provides accreditation programs for vascular testing, echocardiography, nuclear/PET, MRI, diagnostic CT, dental CT, carotid stenting, vein treatment and management and cardiac electrophysiology. The IAC programs for accreditation are dedicated to ensuring quality patient care and promoting health care and all support one common mission: Improving health care through accreditation®. IAC accreditation is widely respected within the medical community, as illustrated by the support of the national medical societies related to CT, which include physicians, technologists and physicists. To date, the IAC accrediting divisions have granted accreditation to more than 14,000 sites throughout the United States, Canada and Puerto Rico.
---
University Level ENT Care
ENT Surgical Consultants provides University Level ENT care in a community setting. No matter which physician you see in our group, you will be pleased with the medical care you receive. ENT Surgical Consultants offers physicians with fellowship training in Pediatric ENT, Rhinology, H&N Oncology, and Facial Plastic Surgery.